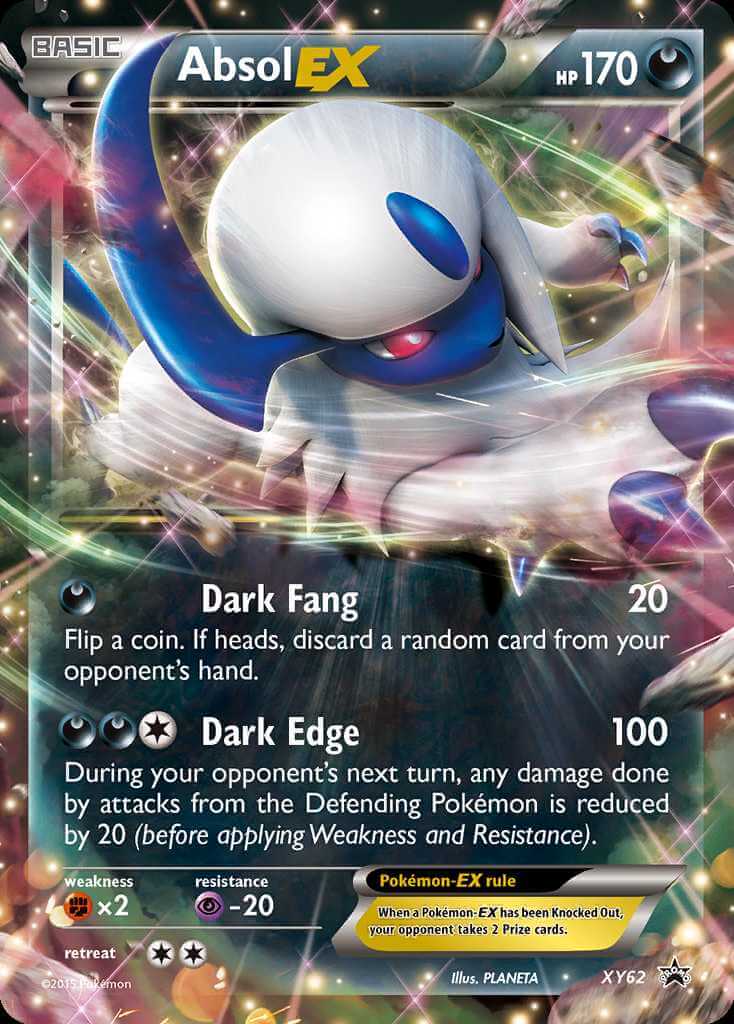 Views: 0
Card Number: 0
Pokédex Number: 359
Card Rule
Pokémon-EX rule: When a Pokémon-EX has been Knocked Out, your opponent takes 2 Prize cards.
---
Dark Fang: 20
Flip a coin. If heads, discard a random card from your opponent's hand.
---
Dark Edge: 100
During your opponent's next turn, any damage done by attacks from the Defending Pokémon is reduced by 20 (before applying Weakness and Resistance).
---
TCGplayer Sets
---
Cardmarket Sets
---
Similar Cards to Absol-EX
Similar Cards from XY Black Star Promos
Decks Containing Absol-EX (xyp-XY62)
Login
to join the PokemonCard discussion!

Cool
0

Funny
0

Angry
0

Sad
0
Comments