CardDex App has listed a Full Art Promo card of Boss's Orders (Cyrus) and the card is illustrated by none other than Mitsuhiro Arita.
As of now, there's no corresponding product that will release this card in English. In Japan, this card is speculated to be in the upcoming High-Class Pack VSTAR Universe set just like how Lysandre's one is included in the VMAX Climax set.
Here is the full image of the card:
---
Boss's Orders (Cyrus)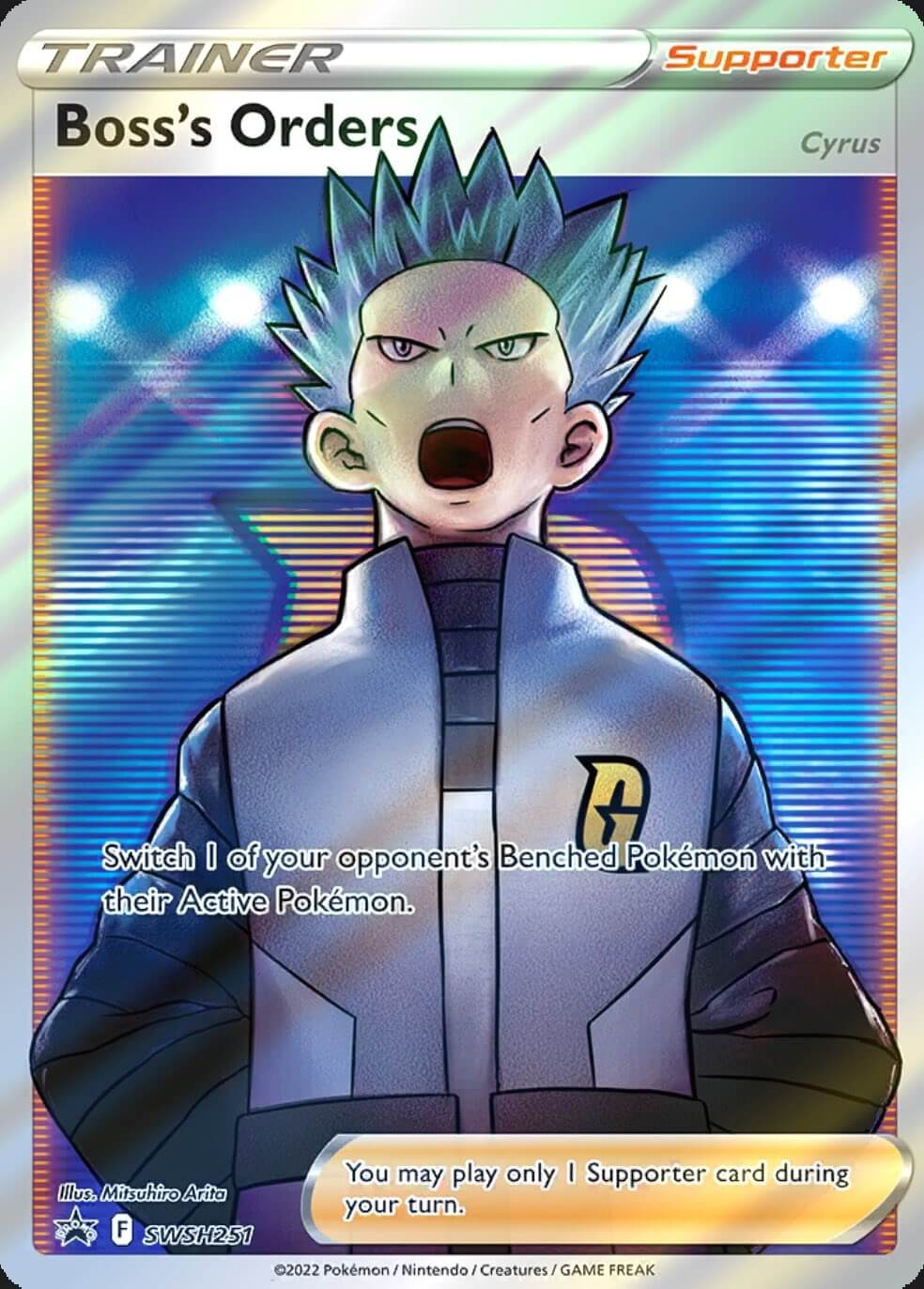 Supporter
Switch 1 of your opponent's Benched Pokémon with their Active Pokémon.
---
What do you guys think of this card? I think this will be a very great addition to the deck and go for a Full Art deck.
Comment down below to share your thoughts!
Life is too short to be anything but happy! - Arelios