One of the newest pack's coming soon.
You must be logged in if you wish to post to the forum.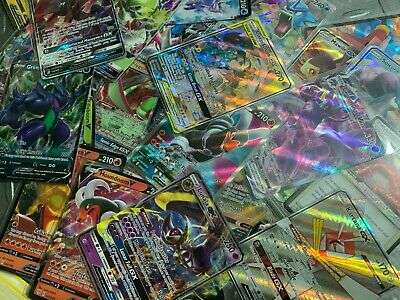 OP
Pumpssss
2 weeks ago
---
Number 1. ( The New Celebrations Set )

The new celebration's set of Sword and Shield, coming on October 8th, 2021 and the number of cards that we know right now is 45 cards. So when it comes out hopefully then it could be added to this website. Celebrate some of Pokémon's greatest moments over 25 years of adventure, discovery, and friendship! The Celebrations expansion offers plenty to be excited about, including an opportunity to stroll down memory lane with classic Pokémon TCG cards. Add a joyous parade of Legendary, Mythical, and other beloved Pokémon to your collection, including Mew, Ho-Oh, Zamazenta, Flying Pikachu, and Surfing Pikachu. Join the party with the Pokémon TCG: Celebrations expansion! The Pokémon TCG: Celebrations expansion includes: 4 Pokémon V and 2 Pokémon VMAX 25 classic Pokémon TCG cards More than 45 cards Celebrations booster packs will not be sold separately, so look for them in special collections.

Number 2. ( The New Fusion Strike Set ) The all-new coming soon Sword and Shield Fusion Strike Set is coming on November 12, 2021, and this new and improved set has over 260 cards. I would love to open the pack on the website but it's not out yet so eventually, it will come out or not it depends on the website here. The path ahead is riddled with rivals and fierce battles. Fortunately, it also harbors limitless potential as the new Fusion Strike style emerges, capturing the unbound spirit of Pokémon and Trainers alike! Adaptable new Pokémon V like Genesect V, Hoopa V, and Mew VMAX are eager for battle, while Single Strike and Rapid Strike Pokémon loom large as Rillaboom VMAX, Cinderace VMAX, and Inteleon VMAX appear in their Gigantamax forms. Go with the flow and discover powerful new strategies in Pokémon TCG: Sword & Shield—Fusion Strike! Over 260 cards 20 powerful Pokémon V and eight enormous Pokémon VMAX Over 20 new Fusion Strike cards More new Single Strike and Rapid Strike cards 20 Trainer cards and a new Special Energy card.


That's just the newest pack set's I know for now, but in the future, there will probably be more new exciting packs waiting for us in the beyond!!!!