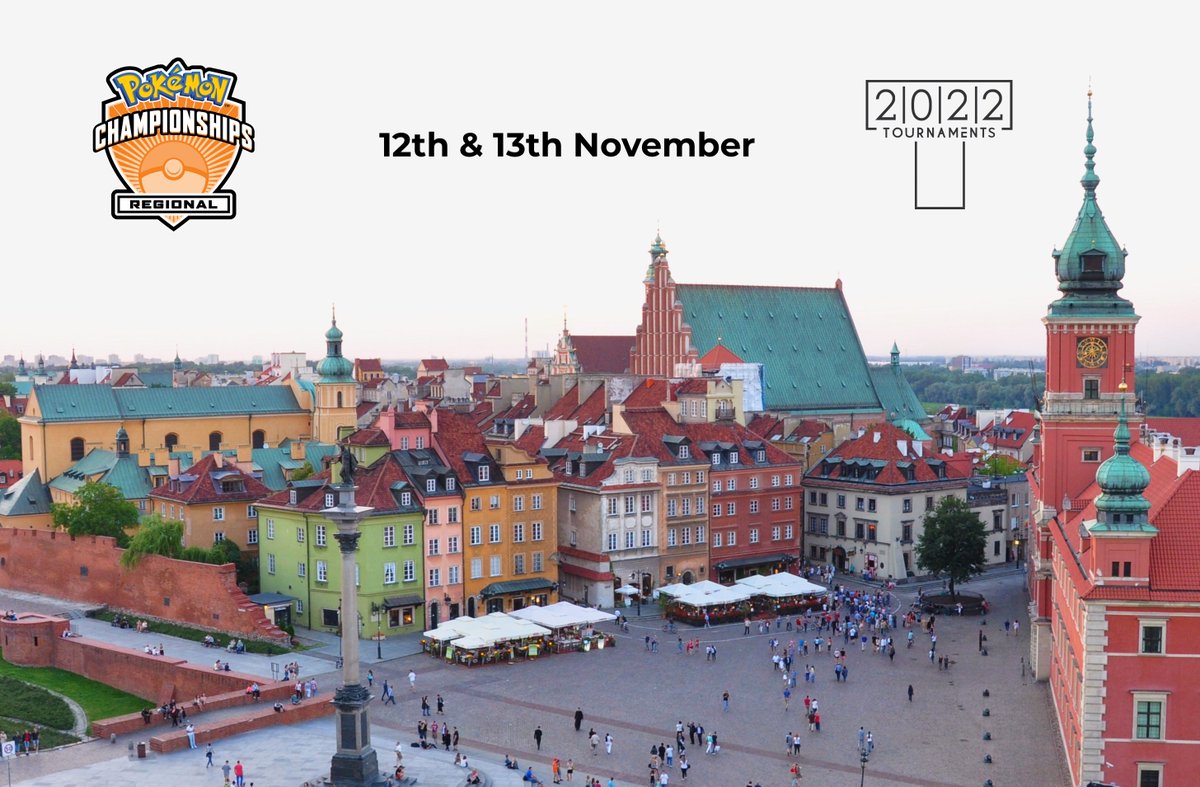 Image Source: Official Twitter Account of 2022 Tournament (@2022tournaments)
A Regional Championship is being held in Warsaw, Spain, as part of the 2023 season. The event will take place on November 12 - 13, 2022, at the Warsaw Expo XXI in Warsaw, Poland. It will hold both TCG and GO tournaments. This Regional Championship will be organized by 2022 Event & Project Management.
The TCG event will be accessible in three divisions: Masters, Seniors, and Juniors. The format to be utilized is the Standard format.
Registration will begin on Tuesday, September 29, at 20:00 CEST, at http://rk9.gg.
For more information, you can check here: