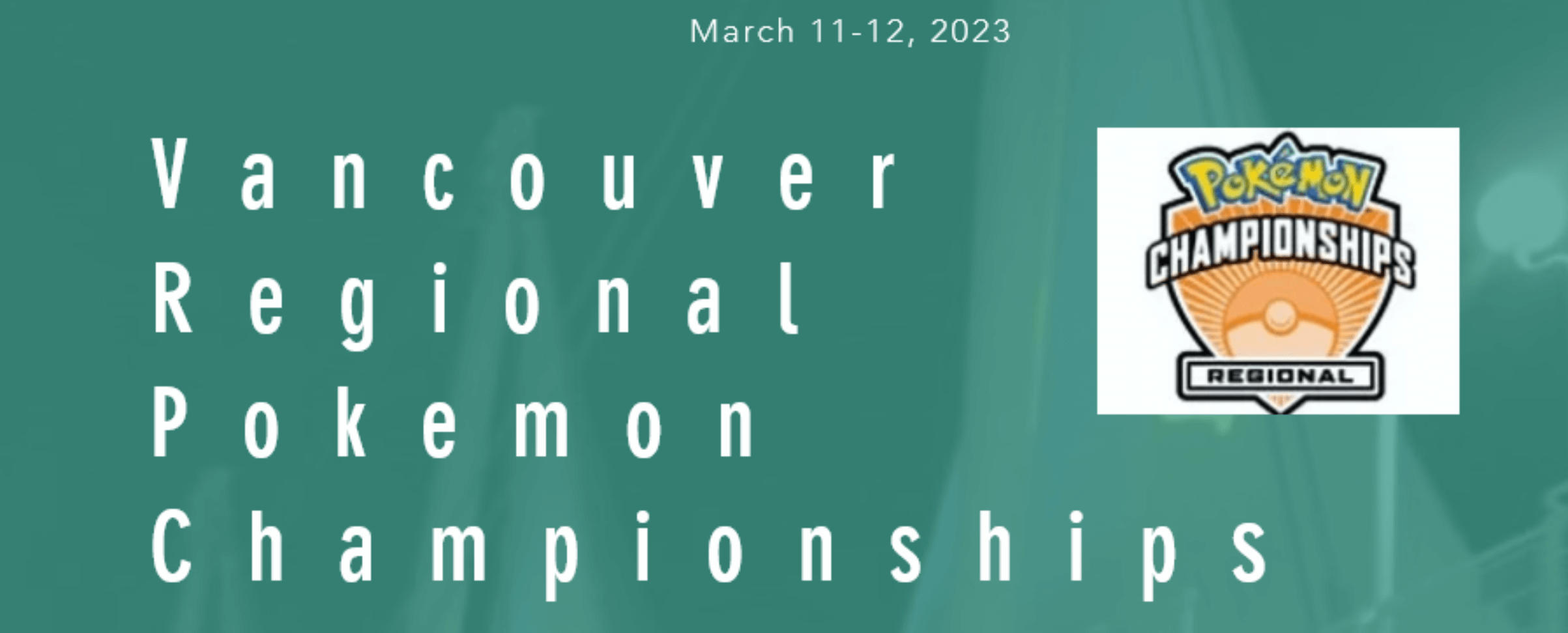 Image Source: Team Northwest Official Website
A Regional Championship will be held in Vancouver, Canada, as part of the 2023 season. The event will occur on March 11 - 12, 2023, in Vancouver Convention Centre, 1055 Canada Place, Vancouver, Canada. It will hold TCG, Video Game, and GO tournaments. This Regional Championship will be organised by Team Northwest.
The TCG event will be accessible in three divisions: Masters, Seniors, and Juniors. The format to be used is the Standard format.
Registration for the Vancouver Regional Championship will begin on Thursday, 12 January at 7:00 pm PST.
For more information, you can check here:
Vancouver Regional Championships | TeamNorthwest
Life is too short to be anything but happy! - Arelios