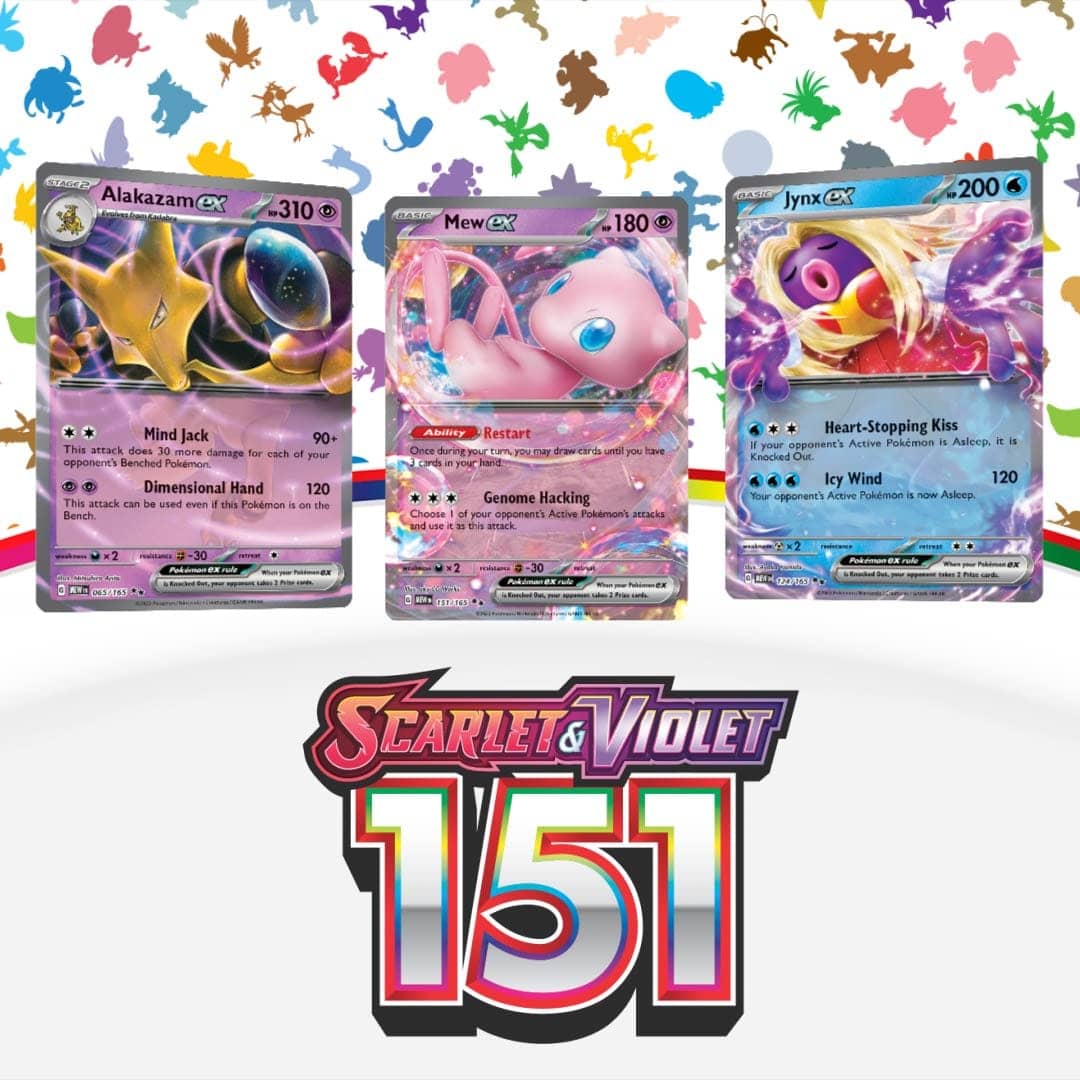 Image Source: Official Website of Pokemon
Find your way through the Kanto Region and meet the 151 Pokemon along with Trainers and the iconic Cycling Road! PokemonCard.io now includes the newly released set, 151 (MEW). This set includes Pokemon cards from the original list of 151 Pokemon from the Kanto Region. You will see the starter line of Bulbasaur, Charmander, and Squirtle, while also getting the chance to meet the legendary trio bird, Moltres, Zapdos, and Articuno. There are also some new Pokemon ex such as Zapdos ex, Venusaur ex, Blastoise ex, and of course, Charizard ex. You will also get the chance to play a unique Pokemon, Alakazam ex which can attack from the bench.
You can see the set list of the 151 (MEW) expansion here:
We hope you all enjoy this new set! As always, if you encounter any issue please report it on our forums.
Life is too short to be anything but happy! - Arelios