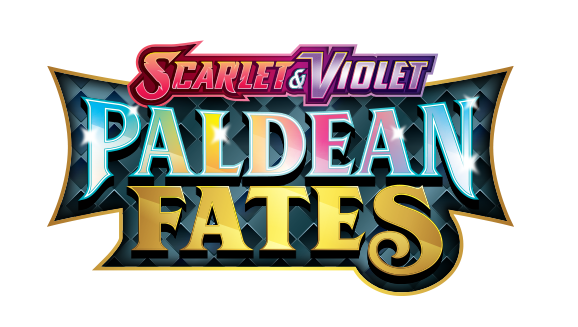 Shiny Pokemon is back and they are better than ever! Pokemon officially revealed the upcoming new set called Paldean Fates which will be released on January 26, 2024, with over 130 shiny Pokemon cards featuring Shiny Pikachu, Shiny Ceruledge, Shiny Tinkaton, Shiny Dondozo, and Shiny Tatsugiri totaling over 240 cards. You will also get the chance to see other Pokemon ex such as Charizard, Forretress and Espathra.
Pokemon also stated that some Shiny Pokemon will be in full-art styles, revealing a new side to fan-favorite Pokémon in their Shiny forms. This may be implying to the Full-Art shiny Pokemon ex which will be showcased in Full-Art styles. Furthermore, select Pokémon ex will appear on hyper rare cards, featuring a new and unique raised foil effect.
Here are the details and description for this set:
Table of Contents:
---
Description
The spotlight glistens on Shiny Pokémon making their fated return to the Pokémon TCG! Shiny Pikachu blazes the path forward as Tinkaton, Ceruledge, Dondozo, and more than 100 other Shiny Pokémon follow. Meanwhile, Great Tusk and Iron Treads appear as Ancient and Future Pokémon ex, and Charizard, Forretress, and Espathra show off their own unique skills as Shiny Tera Pokémon ex. Shed some light and discover sparkling wonders in the Scarlet & Violet—Paldean Fates expansion!
Noteworthy cards from the expansion include:
11 Shiny Pokémon ex

Seven Pokémon ex and three Tera Pokémon ex

Three illustration rare cards featuring Shiny Pokémon

Eight special illustration rare cards featuring Shiny Pokémon ex or Supporter cards

Six hyper rare Pokémon ex
---
Official Images
---
Product Lineup Revealed
---
Elite Trainer Box
---
Mini Tin
---
Booster Bundle
---
Premium Collection
---
Tech Sticker
---
Tin
---
Cards Revealed in Japan/Possibly Included
Squawkabilly ex

Baxcalibur
Luxray
Kilowattrel
Wattrel
Mime Jr.

Lucario
Riolu
Scizor
Scyther
Spiritomb
Mimikyu
Hawlucha
Ditto
Full-Art Judge
---
What do you guys think of this set? We finally get to see Shiny Pokemon again! Are you guys excited to collect all the shiny Pokemon cards? Or are you excited to include them in your deck? One thing is for sure, I want to see Shiny Charizard ex!
Also see the revealed cards from the Japan side, SV4a 'Shiny Treasure ex':
Comment down below to share your thoughts!
Life is too short to be anything but happy! - Arelios