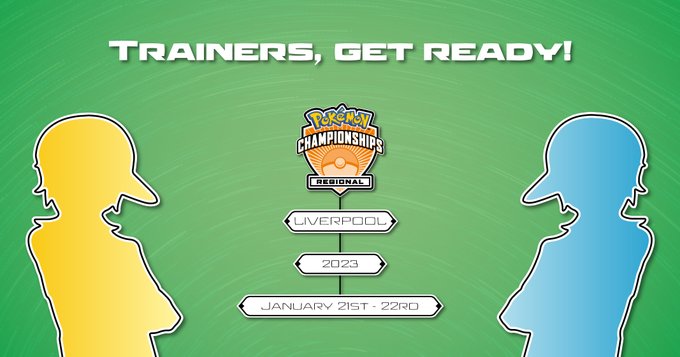 A Regional Championship is being held in Liverpool, United Kingdom, as part of the 2023 season. The event will occur in Liverpool, UK on January 21 - 22, 2022. It will hold TCG, VGC and GO tournaments. This Regional Championship will be organised by Play the Championships.
The TCG event will be accessible in three divisions: Masters, Seniors, and Juniors. The format to be used is the Standard format.
Registration will begin on:
Masters TCG and Pokémon GO: Thursday, December 1 at 20:00 CET
Juniors and Seniors TCG and VGC: Wednesday, November 30 at 20:00 CET
at http://rk9.gg.
As for availability, the organizer had a number of how many people they could accommodate in this tournament:
1000 TCG


600 VGC

256 Pokémon GO
For more information, you can check here: