Pokemon revealed several new cards from the upcoming set SV3a 'Raging Surf' which will be released on September 22, 2023, at 180 yen/booster pack. This set will only have 62 cards featuring Garchomp ex with Water Tera-type and Froslass ex with Grass Tera-type. This time, Pokemon reveal 2 Art Rare cards and also 3 Legendary Pokemon, Palkia, Zekrom, and Zacian.
Here are the details of the cards revealed:
If you are on a PC, you can Right-Click the Image and choose 'Open Image in New Tab' for the bigger picture.
If you are on Smartphone, you can hold the picture and choose 'Preview Picture'
Cards Revealed:
---
Groudon AR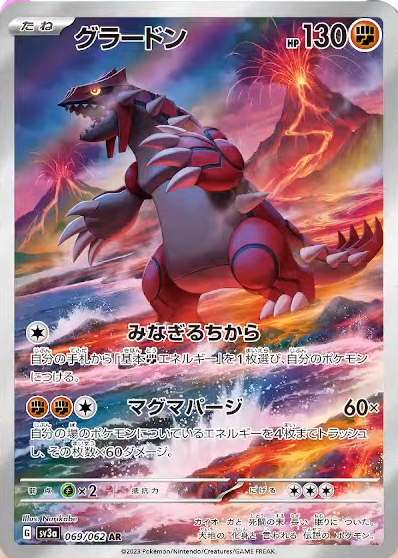 C - Overpower
Attach a Basic Fighting Energy card from your hand to 1 of your Pokémon.
FFC - Magma Purge
You may discard up to 4 Energy from your Pokémon. This attack does 60 damage for each card discarded in this way.
---
Snorunt AR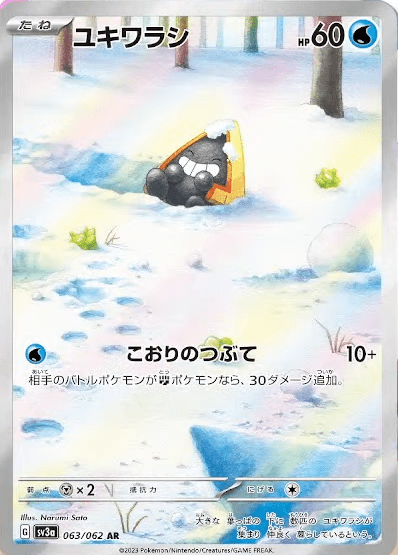 W - Ice Shard 10+
If your opponent's Active Pokémon is a Fighting Pokémon, this attack does 30 more damage.
---
Palkia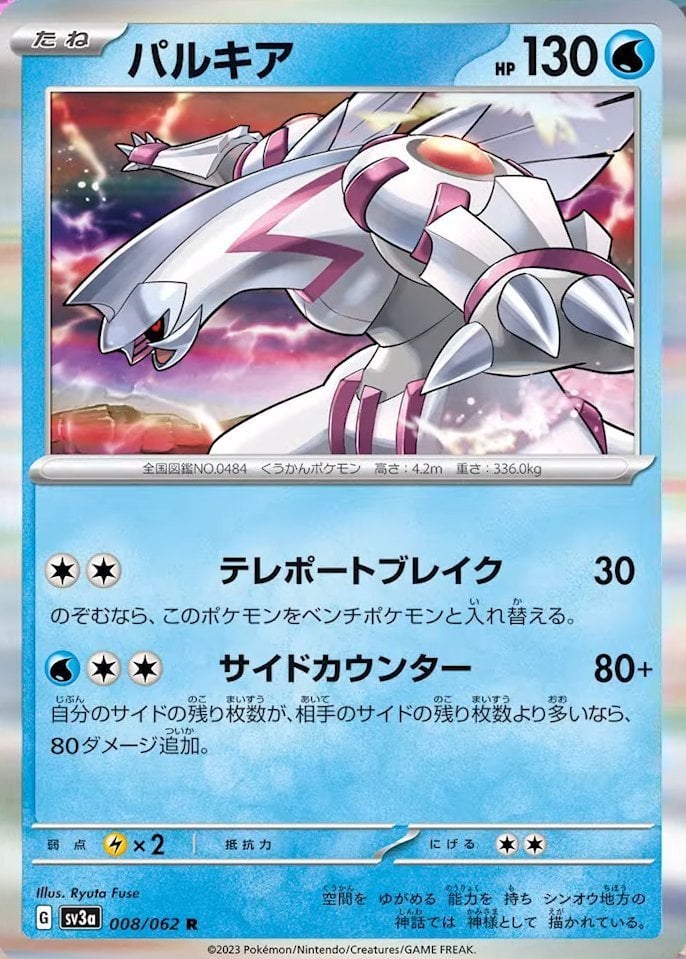 CC - Teleport Break 30
You may switch this Pokémon with 1 of your Benched Pokémon.
WCC - Prize Count 80+
If you have more Prize cards remaining than your opponent, this attack does 80 more damage.
---
Zekrom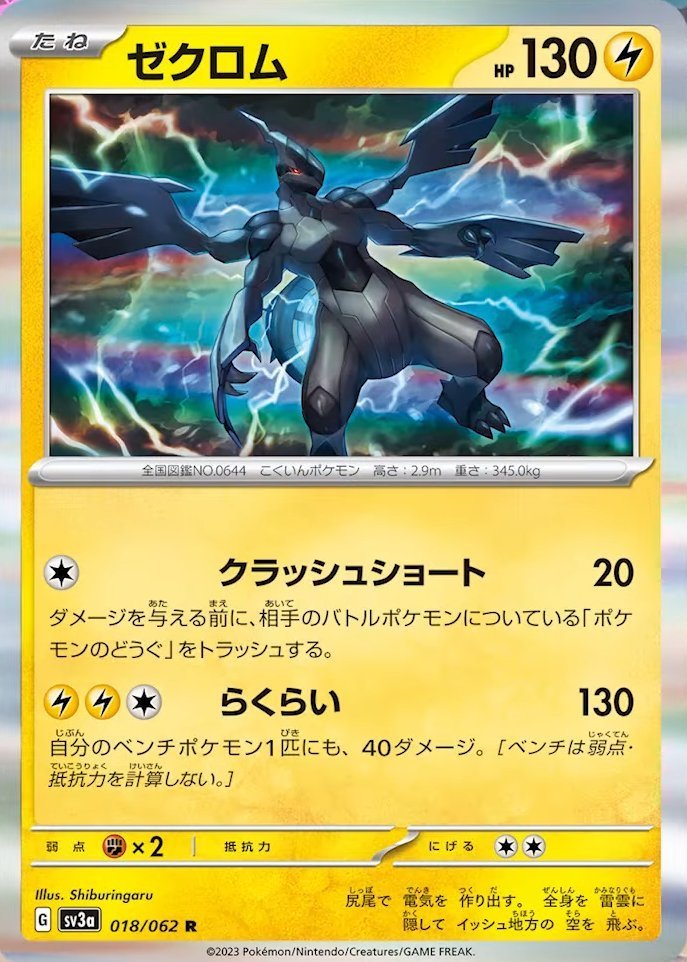 C - Crushing Short 20
Before doing damage, discard all Pokémon Tools from your opponent's Active Pokémon.
LLC - Raging Thunder 130
This attack does 40 damage to 1 of your Benched Pokémon. (Don't apply Weakness and Resistance for Benched Pokémon.)
---
Zacian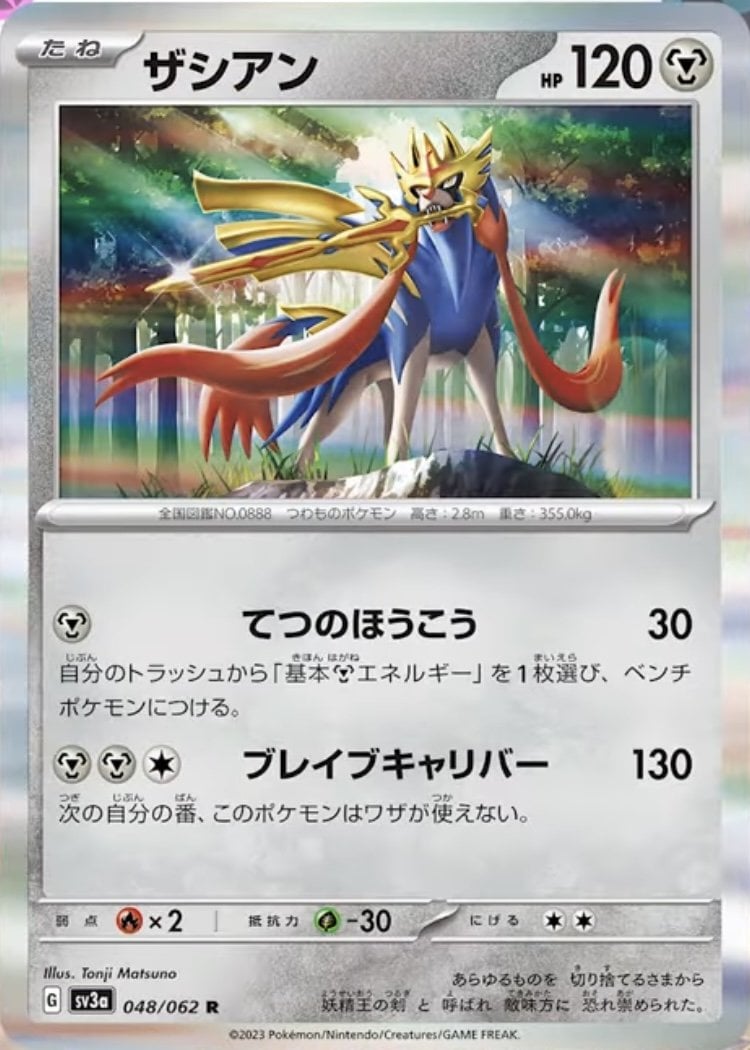 M - Iron Roar 30
Attach a Basic Metal Energy from your discard pile to 1 of your Benched Pokémon.
MMC - Brave Blade 130
During your next turn, this Pokémon can't attack.
---
What do you guys think of these cards? I'm mesmerized by Groudon's artwork, it's too cool. That Snorunt is also a cute one! I really hope we get to see more of these in the following days because this may be a very great collection set.
You can also see the other revealed SV3a 'Raging Surf' cards here:
Comment down below to share your thoughts!
Life is too short to be anything but happy! - Arelios