Pokemon officially announced 2 special events for Tera Raid Battles in Pokemon Scarlet and Violet. The first one is that you can encounter Eevee with various Tera Types starting from Thursday, November 24, to Sunday, November 27, 2022.
Then the second one is you can encounter Charizard with the Mightiest Mark with two time windows. The first one starts from Thursday, December 1, to Sunday, December 4, 2022, and the second one starts from Thursday, December 15, to Sunday, December 18.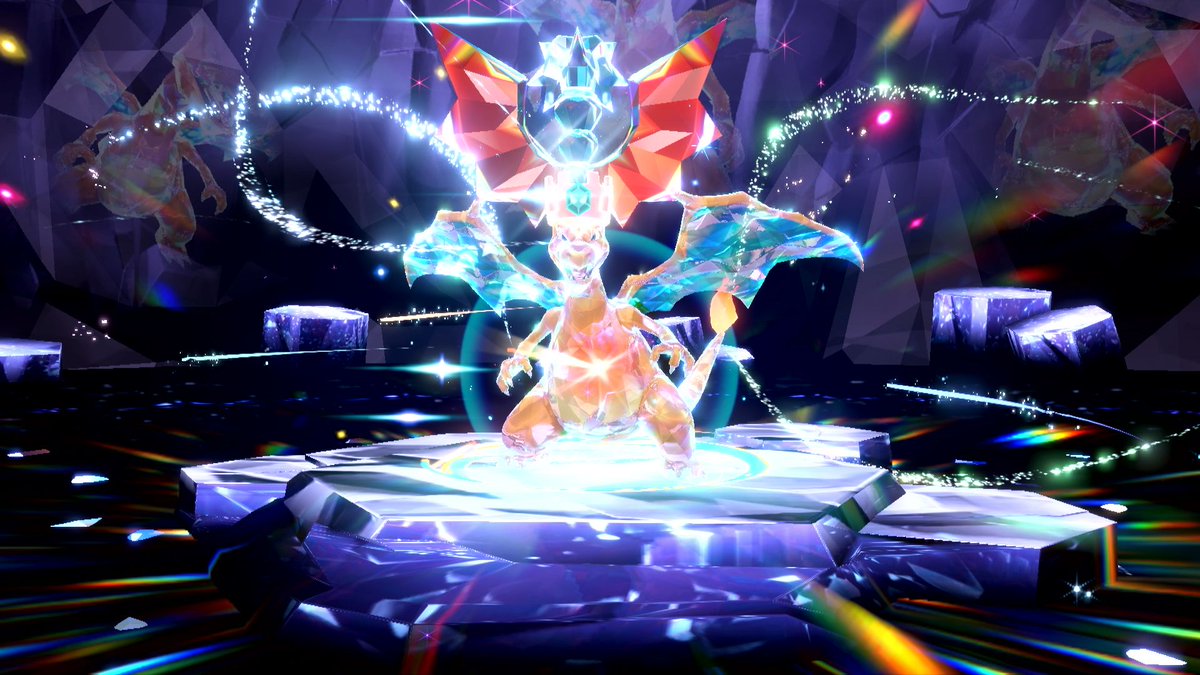 There's one thing that you need to know which is: Charizard cannot normally be encountered in Paldea, but during these two windows, you'll be able to encounter a Charizard with Dragon as its Tera Type at black crystals. Players will be able to take on Tera Raid Battles at black crystals after completing certain postgame events. However, players who haven't completed the event may still participate in these Tera Raid Battles by joining other Trainers in multiplayer by using a Link Code.

What do you guys think of this Tera Raid Battle event? I think Pokemon did a great job of making an event to attract people to play their new game. Charizard with a Dragon Tera Type will definitely be a fun thing to encounter.
Comment down below to share your thoughts!
Life is too short to be anything but happy! - Arelios
News Source: Official Twitter Account of Play Pokemon (@playpokemon)