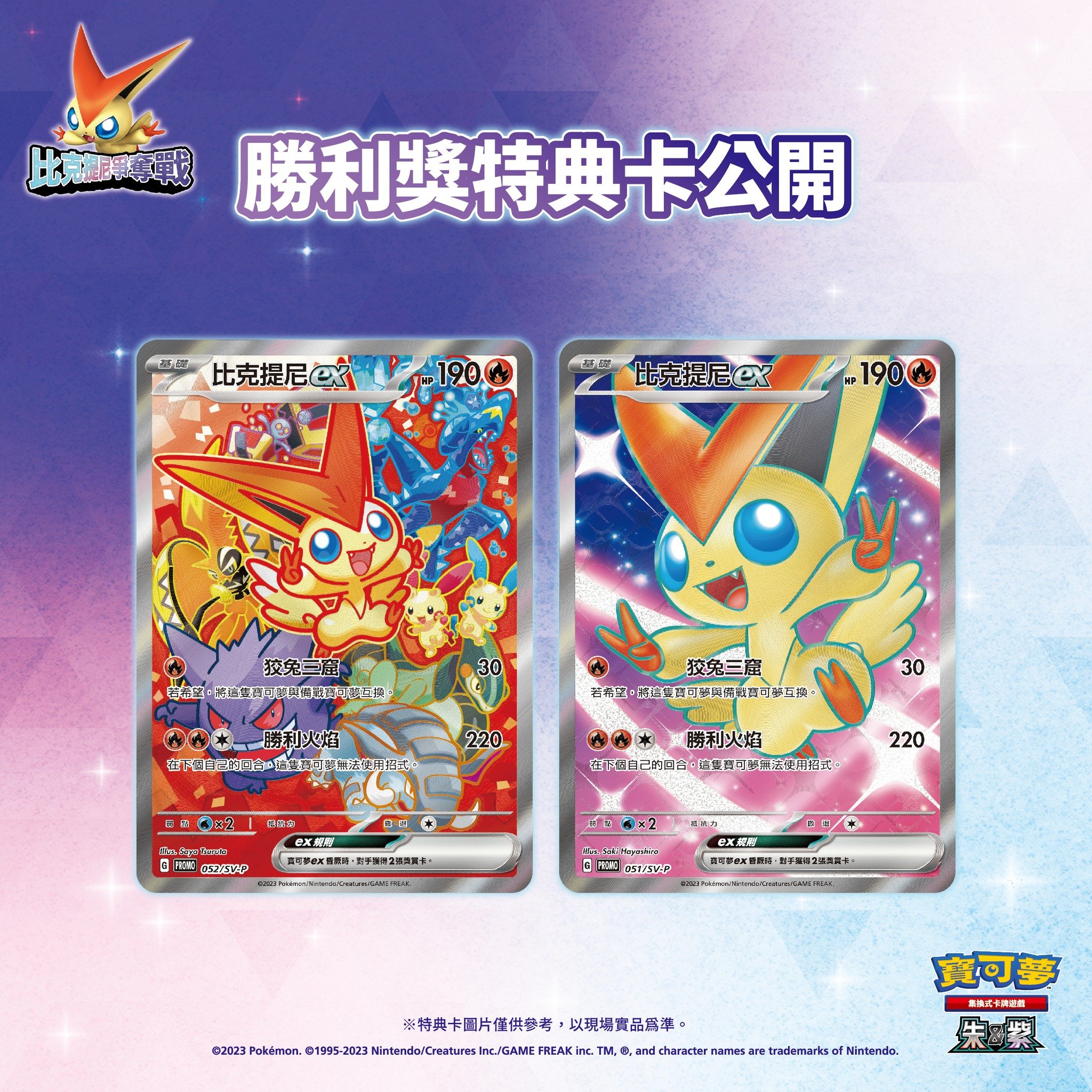 Image Source: Official Facebook of Pokemon Card Game Taiwan
Are you guys a big fan of Victini? Victini comes along with its friends in the form of a card as Taiwan officially revealed an event where you can get a Full Art or Alternate Victini ex when winning the event. This event will use a 40-card deck consisting of cards only from the SV3a Raging Surf set and you need to include Nemona in the deck. Also, this event will only run for a limited time from September 29 to November 5, 2023. There is still no official information on whether this card will be released outside Taiwan.
You can fully see the card images below:
If you are on a PC, you can Right-Click the Image and choose 'Open Image in New Tab' for the bigger picture.
If you are on Smartphone, you can hold the picture and choose 'Preview Picture'
---
Victini ex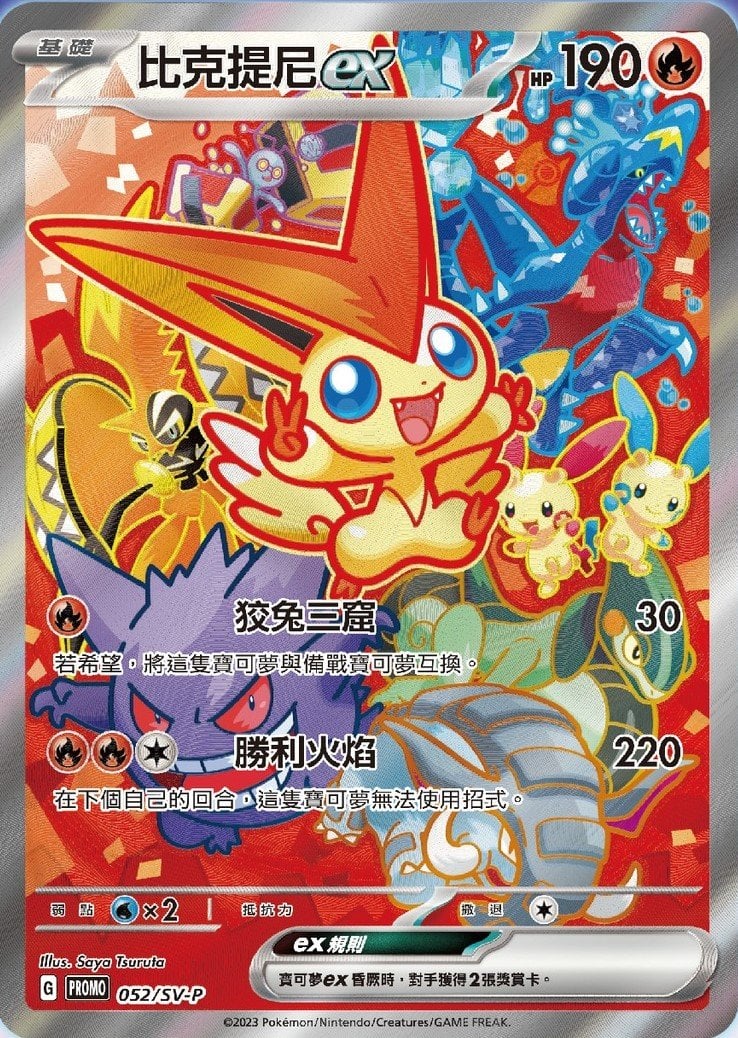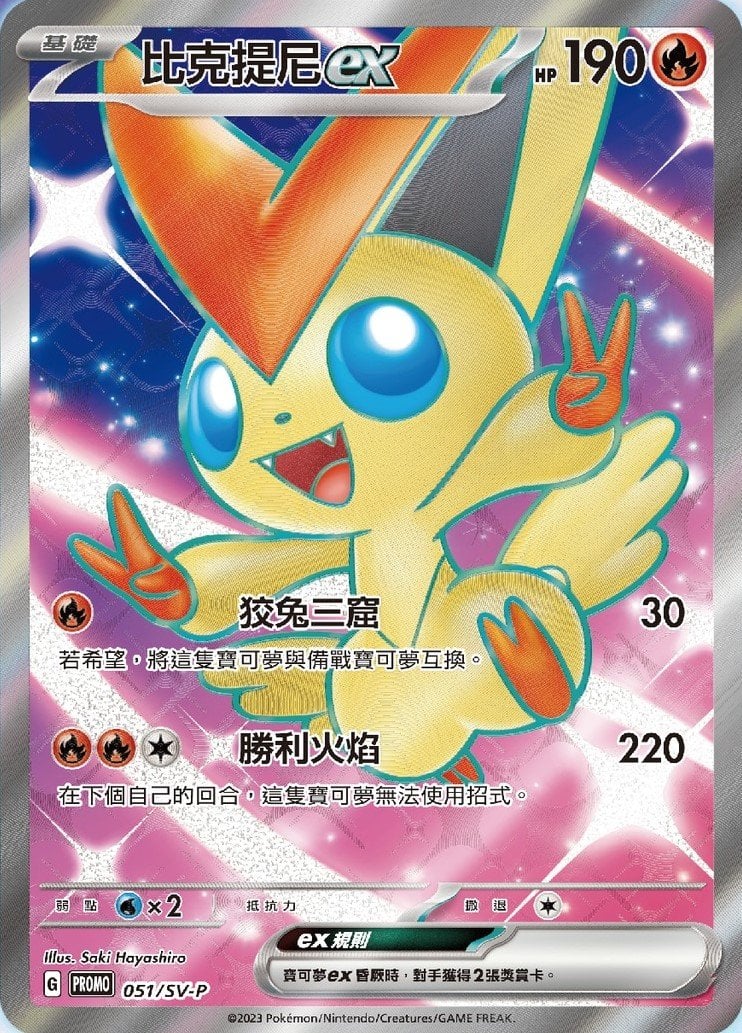 R - Strafe 30
You may switch this Pokémon with 1 of your Benched Pokémon.
RRC - Victory Flame 220
During your next turn, this Pokémon can't attack.
---
What do you guys think of these cards? I really love the alternate art because it somehow depicts many Pokemon in a single card frame. I hope we get this card as soon as possible.
Comment down below to share your thoughts!
Life is too short to be anything but happy! - Arelios