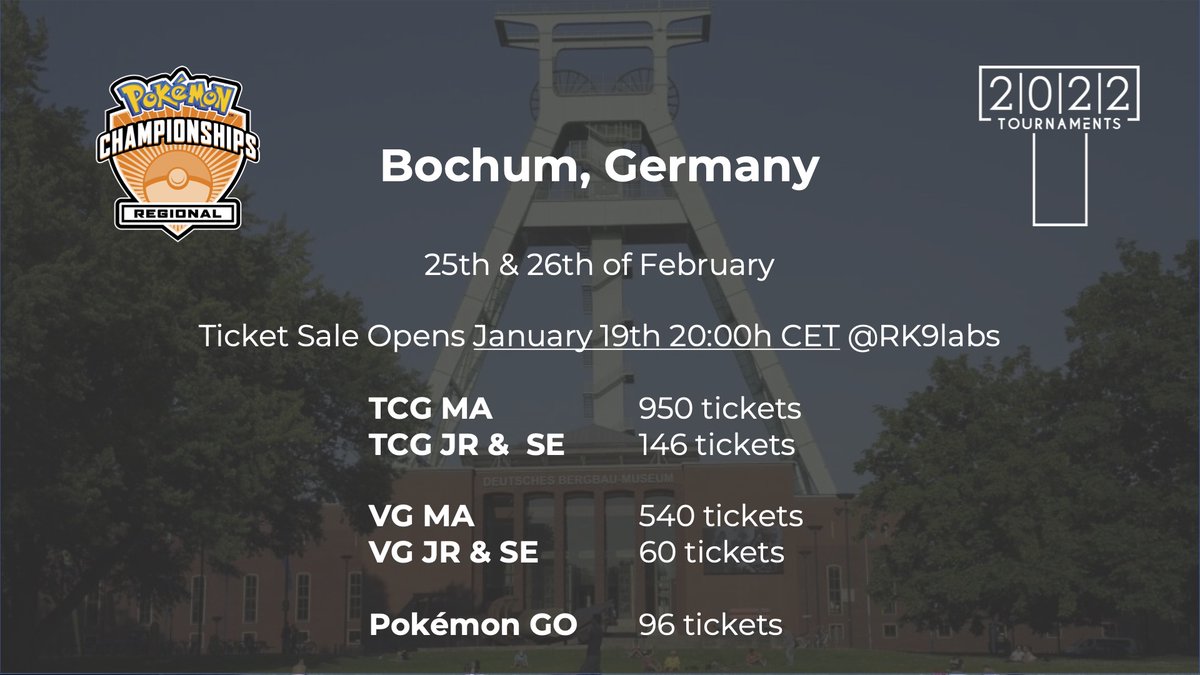 Image Source: Official Twitter Account of 2022 Event & Project Management
A Regional Championship will be held in Bochum, Germany as part of the 2023 season. The event will occur on February 25 - 26, 2023, in RuhrCongress Bochum, Stadionring 20, D-44791, Bochum, Germany. It will hold TCG, Video Games (VGC), and GO tournaments. This Regional Championship will be organised by 2022 Event & Project Management.
The TCG & VGC event will be accessible in three divisions: Masters, Seniors, and Juniors.
Based on their official Twitter account, the registration for Bochum 2023 Regional Championship will begin on Thursday, 19 January at 20:00 CET on RK9labs.
There will be an entry fee for this regional, here is the list:
TCG Masters: 54,99€

TCG Seniors: 34,99€

TCG Juniors: 34,99€

VG Masters: 54,99€

VG Seniors: 34,99€

VG Juniors: 34,99€

GO: 49,99€
For more information, you can check here:
Life is too short to be anything but happy! - Arelios